250 LPH Commercial Plant
Riding on unfathomable volumes of industrial expertise, we are engaged in manufacturing and supplying an extensive range of 250 LPH Commercial Plant, 250 LPH Commercial RO Plant, 250 LPH Industrial RO Plant, 250 LPH Commercial R.O Plant, 250 LPH RO Plant, Reverse Osmosis Plants, 250 LPH RO Plant Industrial Water Purifier, Industrial Reverse Osmosis Plant in Hyderabad Telangana.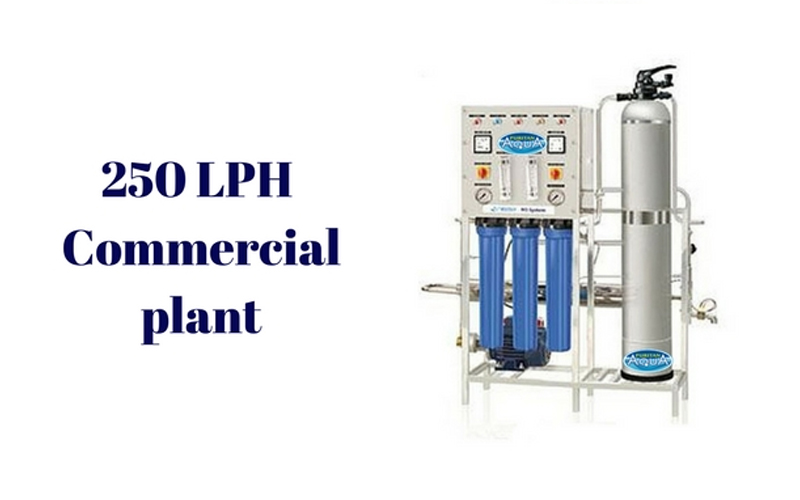 Our Commercial (RO) Reverse Osmosis Systems are specially designed to remove up to 99.5% of dissolved salts and other impurities from municipal, brackish, and sea water. The purified water can be used for cooking, drinking, nursing, cleaning as we provide 7 stage water filtration system.

RO systems designed Puritan Aqua are high quality water yield with low cost when compared to other purification processes. Products that are used to design are environmental friendly, convenient , practical and quality has been tested by authorities to ensure safe drinking water. Its our duty to ensure that you have an RO system that is producing a reliable source of high purified water at all times.

Different commercial RO systems have different price, the price vary mainly depends on the TDS Level of Water. For High TDS Level, the commercial RO water purifier price would be higher, whereas, if hardness is lower then the domestic or Commercial RO Price shall be low. We are also a well know manufactures in Domestic Ro Water Purifiers.